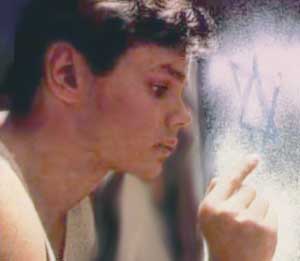 The isn't much about this amazingly talented actor on the web. I've searched and searched and found almost nothing.
Born in 1969 in Berlin, Germany, the IMDb lists him as having done 22 films & 7 TV guest appearances but not much more of anything else.
There is one fan site (at: Celebrating Marco Hofschneider) which surprises me since this young man is as handsome as he is talented ... there should be much, much more about him by his fans and for them!
Hopefully, there will be more to honor this actor soon!